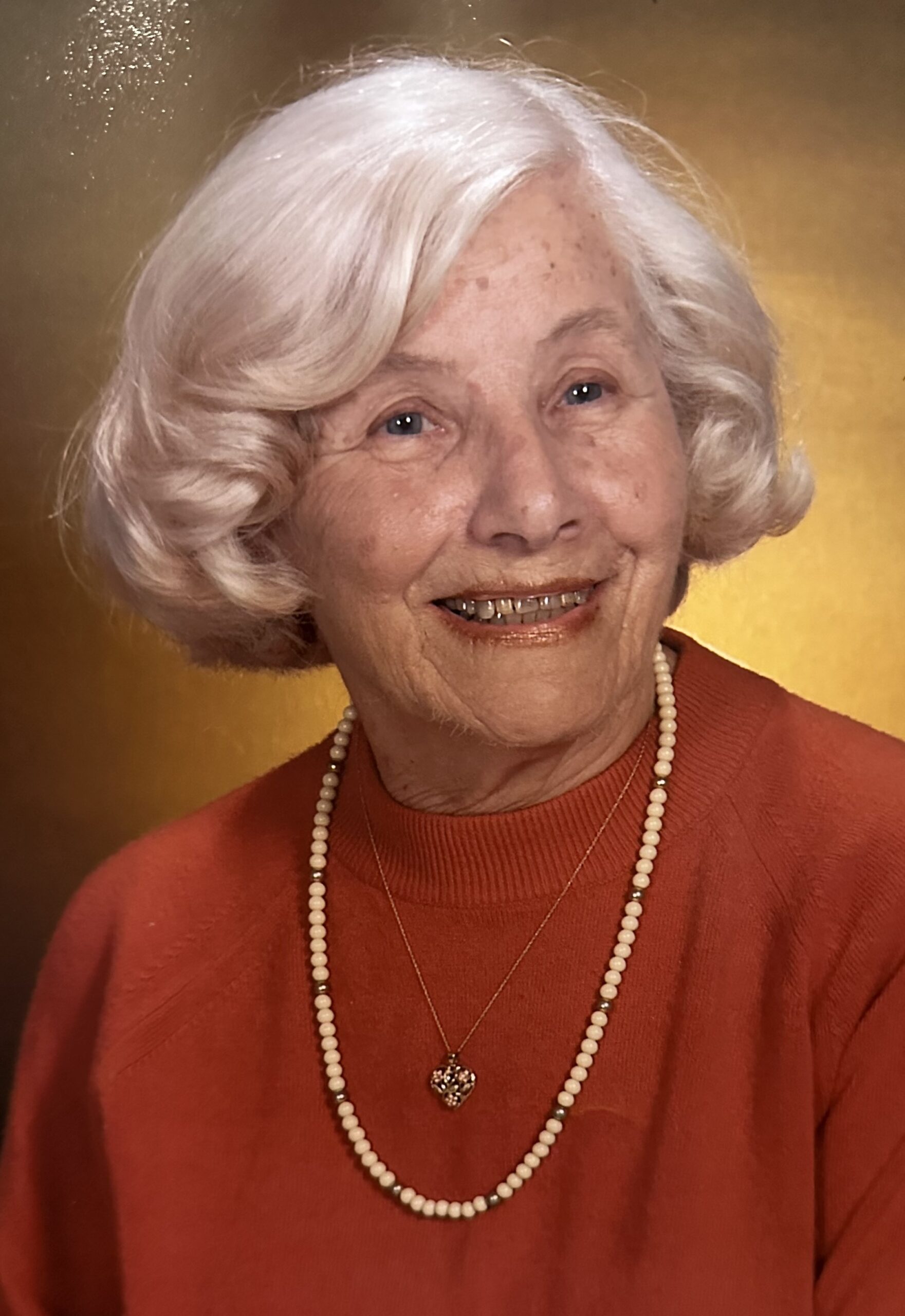 Mrs. Armeda J. DiLorenzo
August 8, 1920 ~ July 13, 2023
Born in: Burgettstown, PA
Resided in: Weirton, WV
Armeda Joan DiLorenzo, a beloved mother, grandmother, great grandmother and great great grandmother passed away peacefully on July 13, 2023, at the age of 102.
Born on August 8, 1920, in Burgettstown, PA, Armeda was the daughter of Giovanni and Loretta Zuccaro Bernola, Italian immigrants who instilled in her a strong work ethic and unwavering devotion to family.
Armeda's early life was marked by tragedy when her father tragically lost his life in a train accident, leaving her mother to raise their 11 children single-handedly. Despite this hardship, the Bernola family left school and went to work to support the family, exemplifying their resilience and determination.
On October 25, 1941, Armeda married the love of her life, Paul DiLorenzo. However, shortly after their marriage, Paul was called to serve in World War II, leaving Armeda to reside with her mother until his safe return. Paul provided for their family by working at Weirton Steel, while Armeda dedicated herself to creating a warm and loving home. Together, they were blessed with two sons and a daughter, as well as a growing legacy of eight grandchildren, nine great-grandchildren, and one great-great-granddaughter.
Faith played a central role in Armeda's life, and she was an active and devout member of Saint Joseph the Worker Roman Catholic Church. She attended daily Mass until her health prevented her from doing so, but she continued to find solace by watching Mass on EWTN. Armeda was deeply engaged in our community, belonging to various organizations such as the VFW Ladies Auxiliary, Christian Mothers, Four Seasons, K of C Ladies Auxiliary, ISDA Weirtonian Lodge, and the Madonna House. Additionally, she was part of a prayer group, finding strength in spirituality and the power of collective prayer.
Throughout her life, Armeda worked at various establishments, including a diner owned by Sam Kusic , where she met her husband, and Mercy Hospital. However, her true passion lay in the kitchen, where she expertly crafted homemade pastas and biscotti. Her warm and inviting nature was evident in her tradition of ensuring guests never left her home empty-handed. Breaking bread together was a cherished ritual, and Armeda's Italian basement became a hub of laughter, love, and hospitality.
Armeda will be remembered for her feisty personality, which only added to her charisma and charm. Her legacy of hospitality and dedication to family will continue to resonate for generations to come.
While she was preceded in death by her parents, her husband, Paul on Sept 9, 1996, her son, Ronald on August 3, 2019, as well as all her siblings, Anthony, Elmo, August, Edelo, Albert and Julio Bernola, Emily Bobby, Mary Goblick, Alia Bernola, and Alberta Yoho, she leaves behind a rich tapestry of love and memories.
She will always be remembered with love and admiration by her loving daughter, Paula DiLorenzo Harrington (Ted), and her son Robert J. "Bobby" DiLorenzo (Janet), along with her daughter-in-law, Dr. Roberta DiLorenzo. Her eight grandchildren, Paul and Phillip DiLorenzo, Michelle and Victoria Oxley, Cara Netherton, Matthew, Adria, Nathan, and her great-grandchildren, Jessica Bickers (Troy), Peyton and Hayley Netherton, Dominic, Angelo, Gianna, Luca, Lorenzo, and Stavros DiLorenzo, will forever carry her spirit within their hearts. Additionally, her great-great-granddaughter, Charlie Bickers, will grow up hearing stories of her remarkable great-great-grandmother, Armeda Joan DiLorenzo.
Visitation will be held from 2 PM until 8 PM Monday at the Greco- Hertnick Funeral Home, 3219 Main Street Weirton, WV.
Mass of Christian Burial will be celebrated at 10 AM Tuesday at Saint Joseph the Worker Roman Catholic Church, Weirton.
Entombment will follow at Saint Paul Cemetery Mausoleum.
Armeda's life serves as an inspiration to us all—to face adversity with strength, to cherish family above all else, and to embrace the joy of gathering around the table to share life's blessings.
Her family would be honored if memorial contributions (instead of flowers) be made to the Ronald J. DiLorenzo Scholarship C/O Greco Hertnick Funeral Home, 3219 Main Street Weirton, WV 26062.
Share tributes at www.grecohertnick.com
Services
Add to My Calendar
America/New_York
2023-07-17 14:00:00
2023-07-17 08:00:00
ArmedaJ.DiLorenzoVisitation
Visitation
3219 Main Street,Weirton, WV 26062
Add to My Calendar
America/New_York
2023-07-18 09:00:00
2023-07-18 09:20:00
ArmedaJ.DiLorenzoVisitation
Visitation
3219 Main Street,Weirton, WV 26062
Mass of Christian Burial: July 18, 2023 10:00 am - 11:00 am
Saint Joseph the Worker Roman Catholic Church
229 California Avenue
Weirton, WV 26062
304-723-2054

Add to My Calendar
America/New_York
2023-07-18 10:00:00
2023-07-18 11:00:00
ArmedaJ.DiLorenzoMass of Christian Burial
Mass of Christian Burial
229 California Avenue,Weirton, WV 26062
Memories Timeline
Guestbook
---