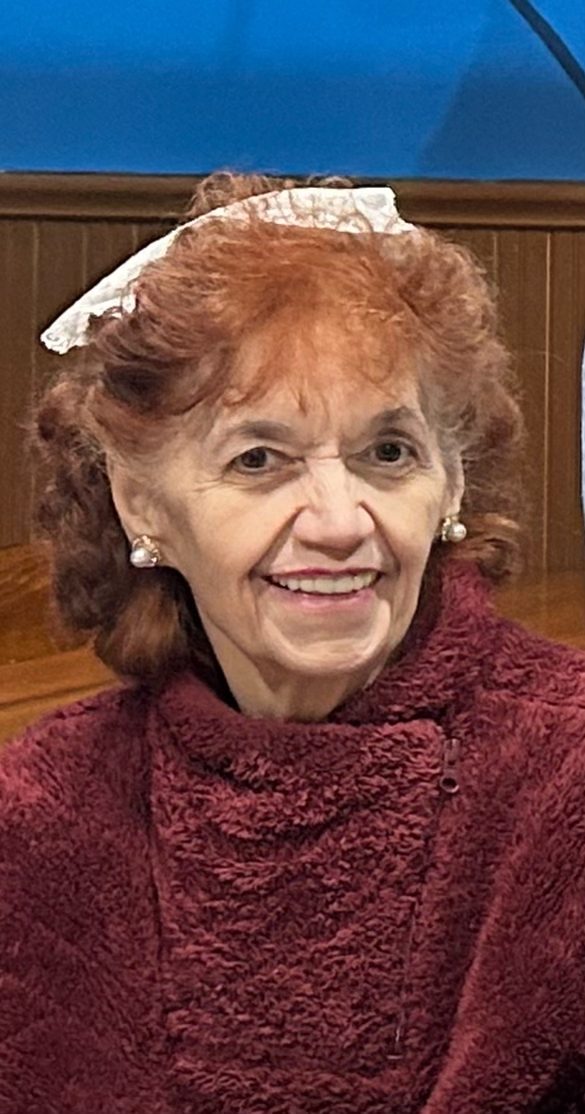 Dorothy Ann "Pinky" Foglio
January 4, 1942 ~ October 14, 2023
Born in: East Liverpool, OH
Resided in: Weirton, WV
Dorothy Ann "Pinky" Foglio, 81, of Weirton, WV, a loving wife, mother, grandmother, and great-grandmother, passed away on October 14, 2023.
Pinky, as she was affectionately known to her friends and family, was born in East Liverpool, Ohio, on January 4, 1942, and raised in Midland, Pennsylvania. She was the second of five children born to George and Ann Roknich Suica.
A graduate of Midland High School in 1960, Pinky attended a dance in Weirton, West Virginia, where she met the love of her life, Jim Foglio. Little did she know their love story would last a lifetime. Pastor Foglio said, "We've been dancing ever since."
Pinky and Jim exchanged vows on September 17, 1961, and together they shared 62 years of a beautiful, enduring marriage. Their marriage was blessed with three children, six grandchildren, and 10 great-grandchildren. Pinky's life was a testament to the power of God, love and family.
She was all about love, and this love manifested in her various roles as a wife, mother, and grandmother. Pinky found immense joy in taking care of her husband and cherished being a devoted mom and grandmother. Her eyes sparkled with pride as she watched her children, grandchildren, and great-grandchild graduate from school and loved to share in all of their milestones and beautiful moments of life. She created cherished memories during the family dinners held every Sunday, where she would lovingly prepare everyone's favorite dishes. Pinky was not only a nurturer but also a teacher, patiently guiding all her grandchildren as they learned to drive a car. They all knew they could always count on Grandma.
Pinky was a woman of many talents. She had a gift for wallpaper hanging and was skilled in ceramics. Her artistic touch added warmth and beauty to many homes.
In addition to her parents, Pinky was preceded in death by her daughter, at the age of 39, Lea Ann Foglio, on February 11, 2008, as well as her two brothers, Michael and Thomas Suica, and her two sisters, Mary Sundy and Georgette Bruno.
Her family found strength in their shared faith, and she was a devoted member of Weirton Covenant Church.
Pinky will be remembered with love by her loving husband, Pastor James Foglio, her daughter, Marie Parker (Douglas) and her son, James Foglio (Kelly). She leaves behind a legacy of love through her grandchildren: Matthew Parker (Marina), Stephanie Smith (Joshua), Benjamin Parker (Courtney) as well as Joshua, Aaron (Charlotte), and Caleb Foglio. Her light also continues to shine through her great-grandchildren: Grace, Kali, Shanbu, Isaiah, James, Parker, Elijah, Lucy, Gamaliel, and the newest addition to the family, Corrado.
Family and friends are invited to pay their respects during the visitation on Thursday from 3 PM until 6 PM at Weirton Covenant Church. The funeral service will commence promptly at 6 PM to celebrate Pinky's life and the love she shared with all.
In lieu of flowers, memorial contributions may be made to World Help. www.worldhelp.net
www.grecohertnick.com
Services
Visitation: October 19, 2023 3:00 pm - 6:00 pm
Weirton Covenant Church
200 Pennsylvania Avenue
Weirton, WV 26062


Add to My Calendar
America/New_York
2023-10-19 15:00:00
2023-10-19 06:00:00
DorothyAnn "Pinky"FoglioVisitation
Visitation
200 Pennsylvania Avenue,Weirton, WV 26062
Celebration of Life: October 19, 2023 6:00 pm
Weirton Covenant Church
200 Pennsylvania Avenue
Weirton, WV 26062


Add to My Calendar
America/New_York
2023-10-19 18:00:00
2023-10-19 18:00:00
DorothyAnn "Pinky"FoglioCelebration of Life
Celebration of Life
200 Pennsylvania Avenue,Weirton, WV 26062
Charities
The family greatly appreciates donations made to these charities in Dorothy Ann "Pinky" Foglio 's name.
World Help
PO Box 501
Forest,
VA
Memories Timeline
Guestbook
---