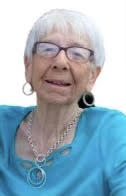 Ms. Minnie Mae Pete
January 25, 1934 ~ July 7, 2023
Born in: Weirton, WV
Resided in: Weirton, WV
Minnie M. Pete, affectionately known as "Aunt Minnie," passed away on July 7, 2023. She was a cherished daughter, devoted friend, and a pillar of strength and matriarch of her family.
Born on January 25, 1934, in Weirton, WV, Minnie was the daughter of Tony and Maria (Paolo) Pete.
Minnie proudly served her country as a medical records clerk in the US Army, stationed at Walter Reed Medical Center. After her military service, she returned to Weirton to care for her aging parents and dedicated many years of her life to working at Weirton Medical Center.
A woman of unwavering faith, Minnie was an active member of Saint Paul's Church, attending Mass daily. Her generous spirit extended to her volunteer work with the Lenten Fish Fries, where she tirelessly served the community, and her church family. Minnie was also known as one of the Haluski Ladies, demonstrating her commitment to her heritage and culinary traditions.
Aunt Minnie's home was a place of warmth and joy, where she lovingly hosted countless holiday gatherings and picnics. Her hospitality knew no bounds, and she made sure everyone felt welcome in her home.
In addition to her parents, Minnie was preceded in death by her sisters, Angeline, Mary, and Rose, as well as her brothers, John, Patsy, Louis, and Dominic.
She leaves behind a legacy of love and kindness, survived by numerous nieces and nephews who held a special place in her heart. Additionally, she will be remembered with love by her lifelong friend, Irene Canala.
A visitation for Aunt Minnie will be held on Wednesday from 10 AM until 12 PM at the Greco Hertnick Funeral Home, 3219 Main Street, Weirton. Following the visitation, a Mass of Christian Burial will be celebrated at 12 noon at Saint Paul's Roman Catholic Church, Weirton.
Fr. Binu Sebastian will preside.
She will be laid to rest next to her brother at Saint Paul's Cemetery.
Military honors will be conducted by the West Virginia National Guard and the American Legion Post 10.
In lieu of flowers, the family kindly requests that memorial contributions be made to Saint Paul's Church 140 Walnut Street, Weirton, WV 26062. This will honor Aunt Minnie's dedication to her faith and her unwavering support for her church family.
Share tributes at www.grecohertnick.com
Services
Add to My Calendar
America/New_York
2023-07-12 10:00:00
2023-07-12 12:00:00
MinnieMaePeteVisitation
Visitation
3219 Main Street,Weirton, WV 26062
Mass of Christian Burial: July 12, 2023 12:00 pm - 1:00 pm
Saint Paul Roman Catholic Church
Main Street
Weirton, WV 26062
304 748 6710

Add to My Calendar
America/New_York
2023-07-12 12:00:00
2023-07-12 01:00:00
MinnieMaePeteMass of Christian Burial
Mass of Christian Burial
Main Street,Weirton, WV 26062

Charities
The family greatly appreciates donations made to these charities in Minnie Mae Pete 's name.
Saint Paul Roman Catholic Church
140 Walnut Street
Weirton, 
WV
Memories Timeline
Guestbook
---