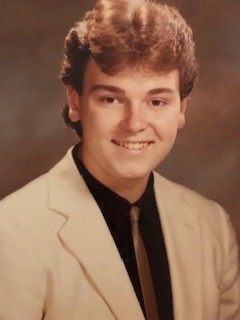 Paul J. Simbanin
December 28, 1965 ~ September 13, 2023
Born in: Weirton, West Virginia
Resided in: Newark, Delaware
Paul J. Simbanin, 57, of Newark, Delaware, passed away on Wednesday, September 13, 2023, at his home.
He was born on December 28, 1965, in Weirton, WV, to the late John and Margaret (Balog) Simbanin. He was also preceded in death by his older brother, John S. Simbanin.
Paul was a 1984 graduate of Weir High School in Weirton, WV. After college, Paul made a career managing imports and exports for chemical manufacturers in Ohio, Delaware, and South Carolina.
Paul had some serious health problems these past few years, but he is now stress free and at peace. He will be missed and is survived by his sister, Cindy Simbanin of Alexandria, VA; his nephew, John S. LeFebvre of Pittsburgh, PA, his four-legged fur baby nephew, Bodie of Alexandria, VA, his aunt, Betty (Matt) Bartolovich of Weirton, WV, a variety of cousins, and a few good friends and neighbors.
If you knew Paul, you knew he loved his mom and missed her every day since her death in 2002. He also loved all dogs (especially, Bodie), good food, all things chocolate, and ice cream. In addition to his serious sweet tooth, Paul was on a first-name basis with the Marlboro Man and the Four Horsemen of liquor: Jim, John, Johnnie and Jack. He also enjoyed playing the lottery and slots religiously, watching his television shows and movies, and shopping on Amazon and QVC or locally for antiques with his friends. He will be remembered most by his friends for his crazy laugh, good-heartedness, and skillful use of colorful language.
After cremation, Paul will be buried at St. Paul's Cemetery in Weirton, WV, at his family's convenience. Everyone who remembers him is asked to celebrate Paul's life in their own way. Raising a glass of their favorite beverage in his memory would be quite appropriate. Instead of flowers or donations, his sister hopes that you will do an unexpected and unsolicited act of kindness for some less fortunate soul in his name.
Share tributes and memories at www.grecohertnick.com
Memories Timeline
Guestbook
---